• Diane K. Brown CPDT-KA is internationally certified as a professional dog trainer through the certification Council for Professional Dog Trainers. (See more information under
Training Services
.)
• She got her start in American Kennel Club obedience training through Dr. George Ferry (an AKC judge now deceased) at the Decatur Obedience Training Club in Warrensburg when she was 15 years old. Diane later became a member and has had membership there for over 20 years.
• Was a 20 year member of the Capitol Canine Training Club in Chatham.
• Founder and past president of the Humane Society of Christian County started in 1991.
• Has worked as a veterinary assistant in two clinics--one in Springfield and one in Phoenix.
• Diane started grooming dogs out of her home when she was 13 after practicing on the family Poodle and later had a home grooming shop in Springfield.
• Opened Dogwood Pet Lodge in May of 1998!
• Became a Professional Member of the Association of Pet Dog Trainers in August of 1998 and started teaching classes, following their code of positive training techniques.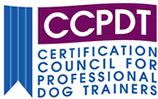 • Received a certificate in pet first aid and CPR with Pet Tech Inc. in 2002.
• Became an approved evaluator for the AKC Canine Good Citizen test in 2007 and two of her dogs have received their AKC Canine Good Citizen Awards.
• Currently owns a Siberian Husky named Baxter and a Standard Poodle named Sophie, along with two horses, a goat and a cat. Both dogs had been abandoned and needed homes.
• Has shown three of her dogs in AKC events. Sophie has her first leg in her Rally Novice title.
• Born and raised in Taylorville, a 1977 graduate of Taylorville High School and also attended the University of Illinois.
• Diane is a professional artist making original artwork as well as portraiture when she's not busy caring for boarders and teaching.
Click on thumbnails to view larger.







Roll your mouse over
thumbnails at right